MAGES Settings¶
The MAGES settings asset, serves as a configuration file for each application made with the MAGES SDK.
This asset can be created from the MAGES_Menu.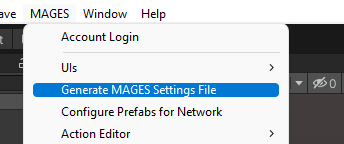 In order to specify which MAGES Settings asset will be used, you have to reference it in the MAGES Setup script which can be found in the SceneManagement gameobject on the MAGES Setup script.

These fields are described below.