Xray Monitor¶
In this tutorial we will demonstrate how to develop a real-time X-ray monitor.
This mechanic is useful in scenarios that you need to have a real-time visualization of the human skeleton to proceed with a particular Action or come up with a conclusion regarding the patient.
In this example, we will extend the MedicalSampleApp scenario by adding a real-time X-ray monitor to provide guidance during the femur drilling.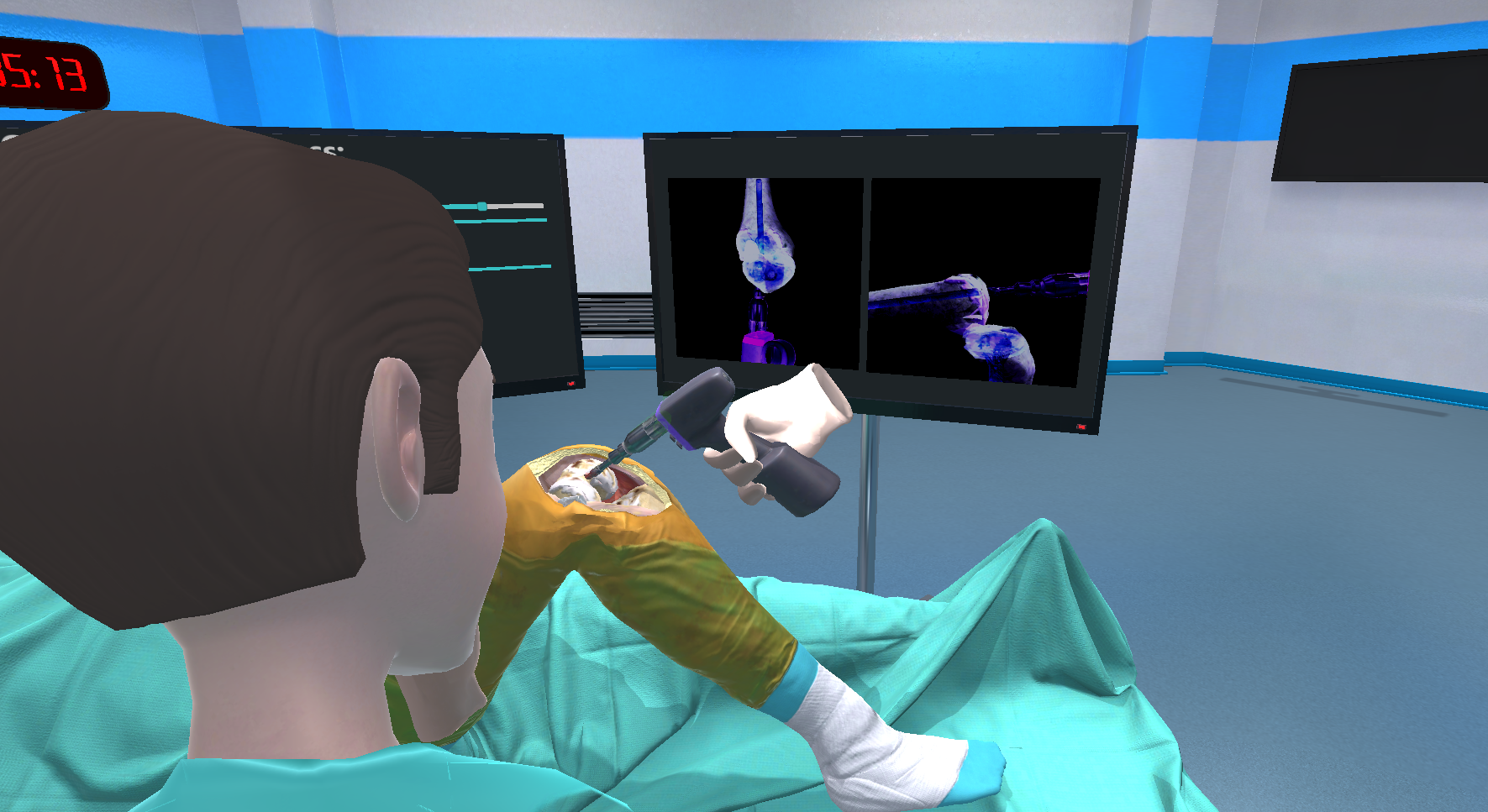 In short, we will do the following steps:
Attach two cameras on femur to follow the knee movement.

Make the cameras render only the bone and the tools (using layers).

Set the cameras to render on render textures.

Set the render textures as Albedo textures on a material.

Attach the materials on two planes (X-ray monitors).

Apply post process effects to the cameras.